Film Festivals
September 22-27, 2020
We are excited about our upcoming program where filmmakers, musicians, and artists of all types come together to share stories throughout an incredible week.
Even though we may not be able to congregate due to Coronavirus safety precautions, we are confident you will find AFMX 2020 to be as unique, cool, and intimate as the past festivals combined.
Whether you are a die-hard movie buff, a fan of music, poetry, art, photography, or dance, you are at the center of AFMX's program with specially selected films and virtual/live events that will touch the human spirit.
You, our attendees and participants, are a major part of our mission that brings together A-list talent with high school and college students, filmmakers, musicians, local businesses and the entire City to provide educational opportunities, scholarships, and social and economic impact.
September 24, 25 & 26, 2020
The mission of the Film Festival is to bring the surrounding Gallup communities together to be entertained by the films that made us fall in love with "The Movies." At the same time, they are embracing the independent lens of today's thought provoking and game-changing filmmakers from across the country and around the globe. They invite you to join us as we share in a one-of-a-kind experience, the power of watching timeless stories told on the silver screen. The Film Festival will be streamed online. For information email HERE.
September 29-30, 2020
Your hosts, impresario Joe West and author Andrew Wice, will welcome audiences to the Third Annual Madrid Film Festival at Beer Creek Brewing Company on Tuesday, September 29 and Wednesday, September 30. Each event offers separate, distinct programs featuring the very best short films produced in New Mexico this year.
Rather than individual tickets, festival guests will purchase an entire table for $40, which seats a maximum of four. Due to Covid restrictions, the number of available tables is extremely limited. Tickets will go on sale beginning Wednesday, September 16 and may be purchased via the www.Theaterofdeath.org website.
Please click on the Link in the title for additional information.
October 2-4, 2020
Filmmakers from all over the Albuquerque, NM area will compete to see who can make the best short film in only 48 hours. The winning film will go up against films from around the world at Filmapalooza 2021 for a chance at the grand prize and an opportunity to screen at the Cannes Film Festival 2021 Short Film Corner. Registration begins May 26, 2020. For information email HERE.
October 9-18, 2020
Calling all New Mexico filmmakers! This year, New Mexico's LGBTQ+ Film Festival is going virtual, and we're putting together a program of short films and projects by LGBTQ+ filmmakers from across the state. We're also accepting shorts and projects by New Mexicans that feature an LGBTQ+ subject or plotline, even if the project was not made by an LGBTQ+ filmmaker.
To submit your film for consideration, please email a link and short description to Jake McCook at jake@mccookstrategies.com. The deadline to submit is Aug. 31, 2020. The film must have been made in the last 3 years and can be a short, feature, or documentary.
The 18th Annual Way OUT West Film Fest will be held virtually from Oct. 9 – 18, 2020. We are proud to be one of the largest and longest running festival in the Southwest and support New Mexico LGBTQ+ filmmakers and allies.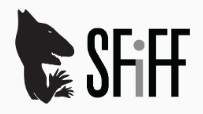 The Santa Fe Independent Film Fest begins October 14th and comes to a close October 18th, presenting films, panels, discussions, and networking events in the heart of downtown Santa Fe. Five days and nights of community events, galas, educational panels and discussions, foreign films and independent films of 2020 and more.
November 22, 2020
We, at the ABQ Indie Film Festival, believe that independent cinema is a state of mind. It is ambitious, radical, thought-provoking filmmaking and it is, sadly, hard to come by. In an age of instant media gratification, we aim to re-create a nostalgic space for that state of mind. We bring quality independent cinema from all around the world to the Guild Cinema, the home of eclectic filmmaking in Albuquerque, NM. For additional information email HERE.
May 1-22, 2021
Each year, Experiments in Cinema brings the international community of cinematic un-dependents to Albuquerque, New Mexico, USA for a film festival that is designed to inspire a new generation of homegrown media activists to participate in shaping future trends of cultural representation. Applications will be accepted starting August 1, 2020 – November 1, 2020. For general information: experimentsincinema@gmail.com or 505-916-1635.
Postponed
The 2020 New Mexico Filmmakers Showcase is on hold until further notice. For questions contact info@nmfilm.com or 505-476-5600.
The Ancient Way Film Festival is a monthly showcase for Native American and International Films of all genres created by independent filmmakers from around the world (temporarily postponed). The festival shines a spotlight on Native American Films especially, and other film genres which are often overlooked by many festivals. We also offer young, student, and first time filmmakers the opportunity to present your creative work to an appreciative film festival audience. The Festival gives our community the opportunity to come together to view truly independent, high quality film productions from around the globe that you will not see in the commercial movie industry. Held at El Morro, NM. For information email HERE.
The NM Italian Film & Culture Festival has been delighting audiences and gathering fans since 2007 when its founder, Ronaldo Patrizio-Steiner staged a four-day celebration of Italian cinema as a benefit for the University of New Mexico Children's Hospital. When Ronaldo moved out of state he left the festival in the hands of Italian Festivals of New Mexico, the non-profit organization he had established in 2010. Members of that organization, all volunteers dedicated to children's causes and to showcasing Italian cinema and culture in New Mexico, stepped forward to continue the tradition. For information email HERE
The Santa Fe Jewish Film Festival brings to Northern New Mexico films that inform and foster an understanding of Jewish culture, religion, history and/or identity. Our selections are an eclectic mix of award-winning documentaries, narrative first-run features, Israeli cinema and more, and represent some of the very best films playing the Jewish Film Festival circuit. Interviews with the film's producer/director, facilitated discussions, and talks by experts create an added dimension, transforming simply "going to the movies" into a "movie going experience". For information email HERE