Film Festivals
May 26-May 31 and June 3-June 7, 2020
A benefit for the Santa Fe Watershed Association, join the experiment and experience The Wild & Scenic Film Festival without leaving your home. The Wild & Scenic Film Festival On Tour inspires environmental activism and a love for nature through film. Wild & Scenic shares an urgent call to action, encouraging festivalgoers to learn more about what they can do to save our threatened planet, and to take action. Watch the festival trailer!
June 13-30, 2020
Now in its nineteenth year, the KIDS FIRST! Film Festivals which offers a showcase for short and feature films from major studios as well as independent and student filmmakers. The Festival partners with more than 50 venues nationwide that host screenings of a curated collection of films year-round. Submit your entry HERE No New Mexico Screening location has been identified yet.
July 3-5, 2020
The Roswell Science Fiction and Fantasy Film Fest is the only film making festival dedicated to bringing artist's visions of the universe to the UFO capital of the world. It provides a venue for independent SCI-FI/FANTASY filmmakers to get their films screened as well as network with some of the best independent short and feature-length genre filmmakers in the world. For information email HERE. It will be held online.
July 25, 2020
Focusing on elevating the industry, a ticket to the all day event will expose the individual to material, information and networking. The screening of New Mexico trailers, shorts and music videos will entertain as well as showcase the talent of above the line as well as below the line talent located in this great state! For information email HERE. It will be held at the South Broadway Cultural Center.
July 31 – August 2, 2020
Filmmakers from all over the Albuquerque, NM area will compete to see who can make the best short film in only 48 hours. The winning film will go up against films from around the world at Filmapalooza 2021 for a chance at the grand prize and an opportunity to screen at the Cannes Film Festival 2021 Short Film Corner. Registration begins May 26, 2020. For information email HERE
August 7, 8, and 9, 2020
The third annual Madrid Film Festival, appealingly hosted by Mr. West and Mr. Wice, will be screened at the Engine House Theater on August 7th, 8th and 9th. Filmmakers whose work is accepted by the festival will receive free tickets and refreshments, and be invited to an exclusive VIP reception. Films that win an award become eligible to join the Madrid Film Festival on Tour, going on the road to visit audiences all over the state. For information email HERE
Tentatively Scheduled for August 21-30, 2020
The CURRENTS Festival 2020 Has Been Postponed. The new Tentative Dates are August 21 – 30, 2020, with an Opening Night on Friday, August 21, 6 pm – Midnight at the El Museo Cultural de Santa Fe. For information email HERE.
August 28-30, 2020
Mindfield Film Festival – Albuquerque is a film festival from the land of enchantment, it showcases features, shorts and music videos by filmmakers from around the world, celebrating and supporting independent, new and alternative filmmakers not just during our annual Film Festival but throughout the year with our bi-monthly online competitions. To be held at the Guild Cinema in Albuquerque. For information email HERE.
Tentative Date: September 11, 2020
The New Mexico State Film Office invites entries for the 2020 New Mexico Filmmakers Showcase. This will be the 9th annual juried competition which offers a trusted platform for new filmmakers to showcase their creative talents. Submission is open to New Mexico residents only and requires no fee. The Showcase will culminate in an Awards Ceremony, details TBD. For additional information click HERE.
September 2020
We, at the ABQ Indie Film Festival, believe that independent cinema is a state of mind. It is ambitious, radical, thought-provoking filmmaking and it is, sadly, hard to come by. In an age of instant media gratification, we aim to re-create a nostalgic space for that state of mind. We bring quality independent cinema from all around the world to the Guild Cinema, the home of eclectic filmmaking in Albuquerque, NM. For additional information email HERE.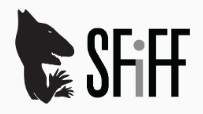 The Santa Fe Independent Film Fest begins October 14th and comes to a close October 18th, presenting films, panels, discussions, and networking events in the heart of downtown Santa Fe. Five days and nights of community events, galas, educational panels and discussions, foreign films and independent films of 2020 and more.
Postponed
The Ancient Way Film Festival is a monthly showcase for Native American and International Films of all genres created by independent filmmakers from around the world (temporarily postponed). The festival shines a spotlight on Native American Films especially, and other film genres which are often overlooked by many festivals. We also offer young, student, and first time filmmakers the opportunity to present your creative work to an appreciative film festival audience. The Festival gives our community the opportunity to come together to view truly independent, high quality film productions from around the globe that you will not see in the commercial movie industry. Held at El Morro, NM. For information email HERE.
Each year, Experiments in Cinema brings the international community of cinematic un-dependents to Albuquerque, New Mexico, USA for a film festival that is designed to inspire a new generation of homegrown media activists to participate in shaping future trends of cultural representation. From the EIC Team: We are exploring the possibility of hosting an online version of Experiments in Cinema in late May or early June – we will keep you posted! At this time, our board is working on solutions that will respect the hard work of our artists, our staff and our volunteers. We will make announcements as things develop. Email HERE
Experience the only film festival in the country devoted to the work of Pueblo filmmakers and actors, as well as to films that explore the Pueblo experience! The weekend includes film screenings, presentations, and discussions with renowned Pueblo filmmakers. The continuing objective of the Pueblo Film Festival is to shine a spotlight on an age-old culture's contemporary expression, encouraging Native filmmakers to continue their creative work for an ever-growing audience. Everyone is invited to come be entertained, learn what's happening in the film world, and forge new connections with those in the industry. $10 suggested donation. Email HERE
The NM Italian Film & Culture Festival has been delighting audiences and gathering fans since 2007 when its founder, Ronaldo Patrizio-Steiner staged a four-day celebration of Italian cinema as a benefit for the University of New Mexico Children's Hospital. When Ronaldo moved out of state he left the festival in the hands of Italian Festivals of New Mexico, the non-profit organization he had established in 2010. Members of that organization, all volunteers dedicated to children's causes and to showcasing Italian cinema and culture in New Mexico, stepped forward to continue the tradition. For information email HERE
The Santa Fe Jewish Film Festival brings to Northern New Mexico films that inform and foster an understanding of Jewish culture, religion, history and/or identity. Our selections are an eclectic mix of award-winning documentaries, narrative first-run features, Israeli cinema and more, and represent some of the very best films playing the Jewish Film Festival circuit. Interviews with the film's producer/director, facilitated discussions, and talks by experts create an added dimension, transforming simply "going to the movies" into a "movie going experience". For information email HERE